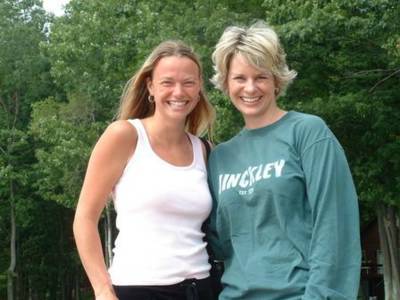 Seriously, how lucky are their men?
We had an awesome time this weekend... Hanging with the Mohrs and Kevin. It's like an oasis on Lake Wallenpaupack. The 3 black labs and Paige loved each other, and the wave runners loved me!!
Thanks - Cheryl and Kevin and Mary and Barry!!!
I need a massage from all that exercise. Seriously.
Click the photo or headline for all of the pictures.